At Miranda Pharmequip we bring together this unique collection of knowledge, expertise and technology acquired through four decades of experience to give our clients the finest encapsulation and packaging equipment with innovative and often unmatched features to help them cut costs and boost productivity.
Encapsulation and Packaging Automation is our chosen field of specialization and our clients stand to gain by partnering with a company with core competencies that match their specific requirements .
We offer machinery and equipment comprising the entire encapsulation suite with capacities balanced to suit every need . We also offer assistance in setting up State of the Art manufacturing facilities.
Our products meet all cGMP requirements and are backed by high levels of technical service and support
Finally, we do not bore our clients with Mission statements and Vision statements;
ALL WE DO IS GIVE OUR CLIENTS PRODUCTS AND SERVICES NO ONE ELSE CAN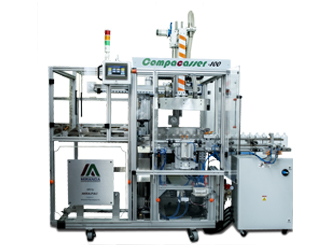 The Ultra Compact Case Packer